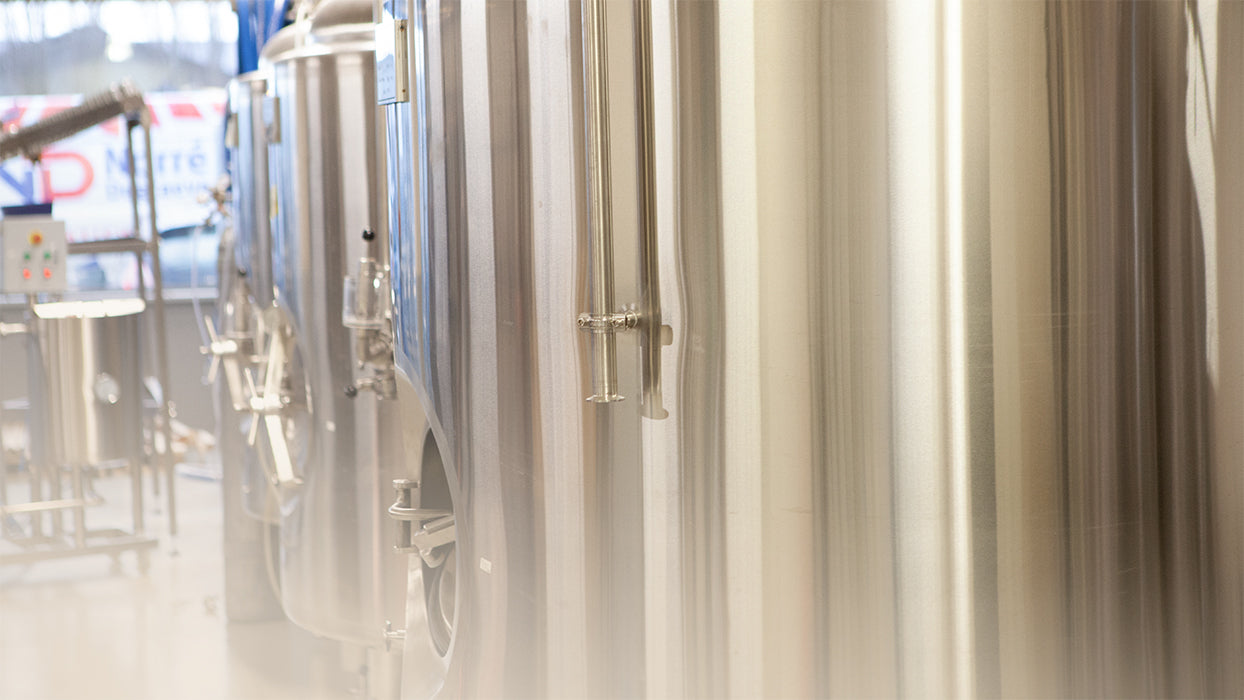 · By Merle von KOMBUCHERY
How is our kombucha bottled? – A look at our production!
All hands help in our workshop for people with disabilities
We have been working at full speed over the last few months to make our production even more professional. In this way we can always guarantee consistent and hygienic fillings for you.
We have not only perfected the old flavors and developed new recipes, but also invested in a professional bottling system. Our first really large bottling of 4000 liters of the various KOMBUCHERY varieties is now ready. We are super excited to be able to introduce you to our new production processes. We are also very proud that a group of people with disabilities support us during the bottling process.
And here we go:
1. First, our Kombucha reusable glass bottles are transported to the production facility.
2. All bottles are then cleaned and rinsed according to the highest hygiene standards, so that all bottles are free of any residue and ready for our sensitive Kombucha.
3. Now 330 ml each of our refreshing organic kombucha is filled into our bottles by the bottling plant. The filling takes place cold and therefore not heated, so that all important probiotics and vitamins are preserved. There is also no pasteurisation, which is why Kombucha can be stored at a maximum of +4°C.
4. After the lid is firmly attached to the bottle, our high quality and environmentally friendly paper labels are stuck on the bottles.
5. Finally, we print the best before date of 6 months on the bottle cap.
6. Our kombucha can now travel through Germany and provide many refreshing moments. Cheers!
Hinweis: Dieser Artikel ist ausschließlich für Informationszwecke bestimmt und nicht als professionelle Analyse, Beratung oder medizinische Auskunft zu verstehen, sondern enthält die persönliche Meinung des Autors, basierend auf recherchierter Fachliteratur und eigener Erfahrung zum Thema.